Business Health & Wellness was established at Franciscan Healthcare in 1997. A team of healthcare professionals, including physicians, nurses, respiratory therapists, physical and occupational therapists works together to develop programs to meet the unique needs of employers. Each year employers lose billions of dollars as a result of on-the-job accidents and injuries. Employees spend the majority of their day at work – for this reason, employers encourage a developed environment that promotes healthy behaviors and safety for their employees. Companies benefit from fewer absences, lower turnover rate, and higher job satisfaction. Some of our services offered include:
Occupational Health & Safety
Post-offer job-site analysis that tests the ability of potential employees to do the essential function of the jobs they will be performing

Work hardening programs to ready the employee to return to work following an injury or illness

Ergonomic evaluations of work settings, such as offices and assembly lines
Comprehensive Drug/Alcohol Screening
DOT or NonDOT  physical exams

DOT or NonDOT: Drug and Alcohol testing

Instant Drug testing kits

24-hour post-accident  collections

Drug Screenings:  Pre-employment, Random, Post-accident, Reasonable suspicion

Breath Alcohol –Legal confirmed breath alcohol test

Supervisory training

Collection and MRO Services

Maintain Random DOT/NON-DOT Drug Screening Pools
Health Coaching
Employee Biometrics

Immunizations

CPR and First Aid Training

Education programs on a variety of health and safety topics

Wellness programs involving aerobic and strength training to keep employees healthy

Wellness challenges

On-Site Nursing
Respiratory Screenings
Respiratory evaluations for respirator use
Other services can be developed as needs are identified. Contact Jill Hakel or Janelle Nebuda for further information at 402.372.4055 or send an email to business.health@franhealth.org.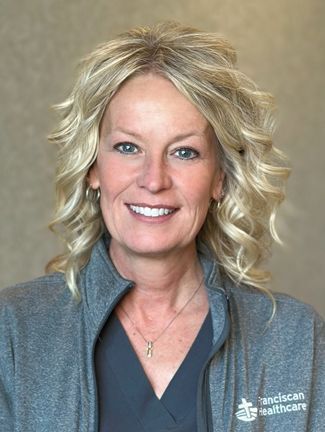 Jill Hakel, Business Health