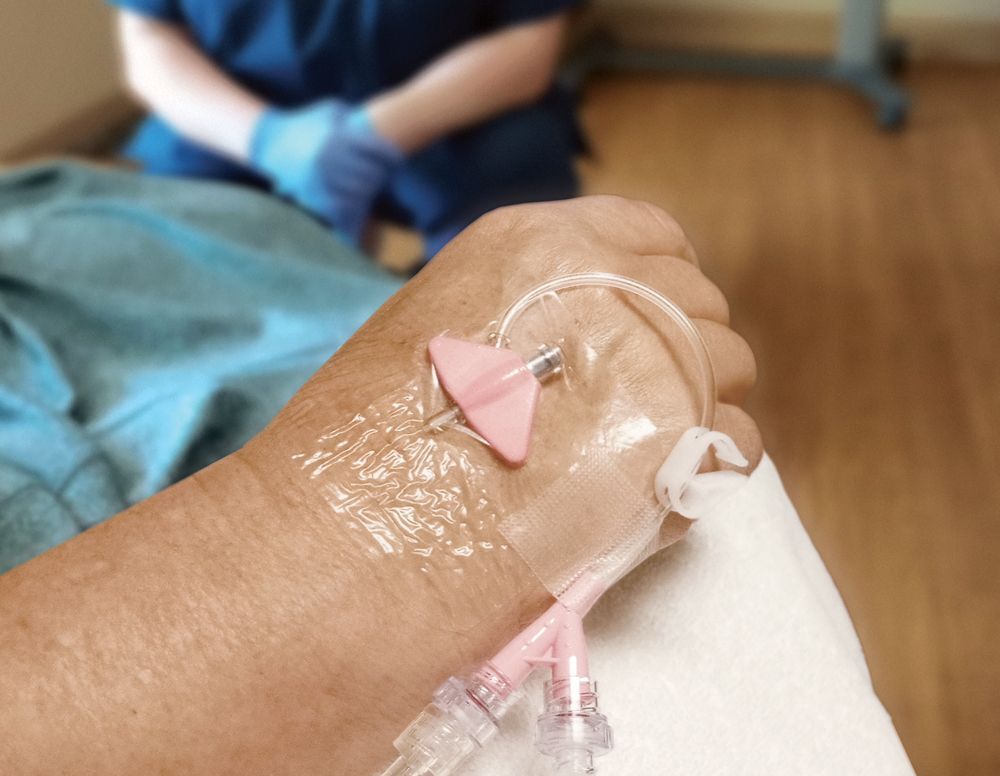 Do you receive prescribed specialty drugs that are administered in an infusion center?
Do you spend most of the day traveling to the infusion center, and then waiting for your appointment?
Franciscan Healthcare wants you to know you have a CHOICE! There are many advantages in having your infusion at the Franciscan Healthcare Infusion Center:
Minimal travel
Minimal wait time
Treatments provided by Registered Nurses 
Appointments available Monday through Friday
Insurance verifications and prior authorizations managed 
Barcode drug scanning for safety
Can administer medications through an implanted port or PICC line
Can administer subcutaneous, intramuscular, and IV medications
Franciscan Healthcare Infusion Center can take orders from your specialist or provider; local provider not required
Common Medications and Treatments Administered:
Prolia
Reclast
Lovenox
IV antibiotics
IV fluids
IV Iron infusions
IV administration of blood products
Access implanted port or PICC for blood draw for laboratory tests
Routine flushes for implanted port or PICC maintenance 
PICC line placements
Disconnect chemotherapy pumps 
Hizentra
Ocruvus
Prolastin
Privigen
Remicade
Entyvio
Neulasta
Procrit
Zoladex
Zarxio
Evenity
Xolair
Rabies vaccination series
Complex dressing changes
Routine indwelling urinary catheter changes
PleurX catheter care
…and much more!

If your infusion need is not listed, or to begin therapies at Franciscan Healthcare Infusion Center, call Centralized Scheduling at 402.372.2404.