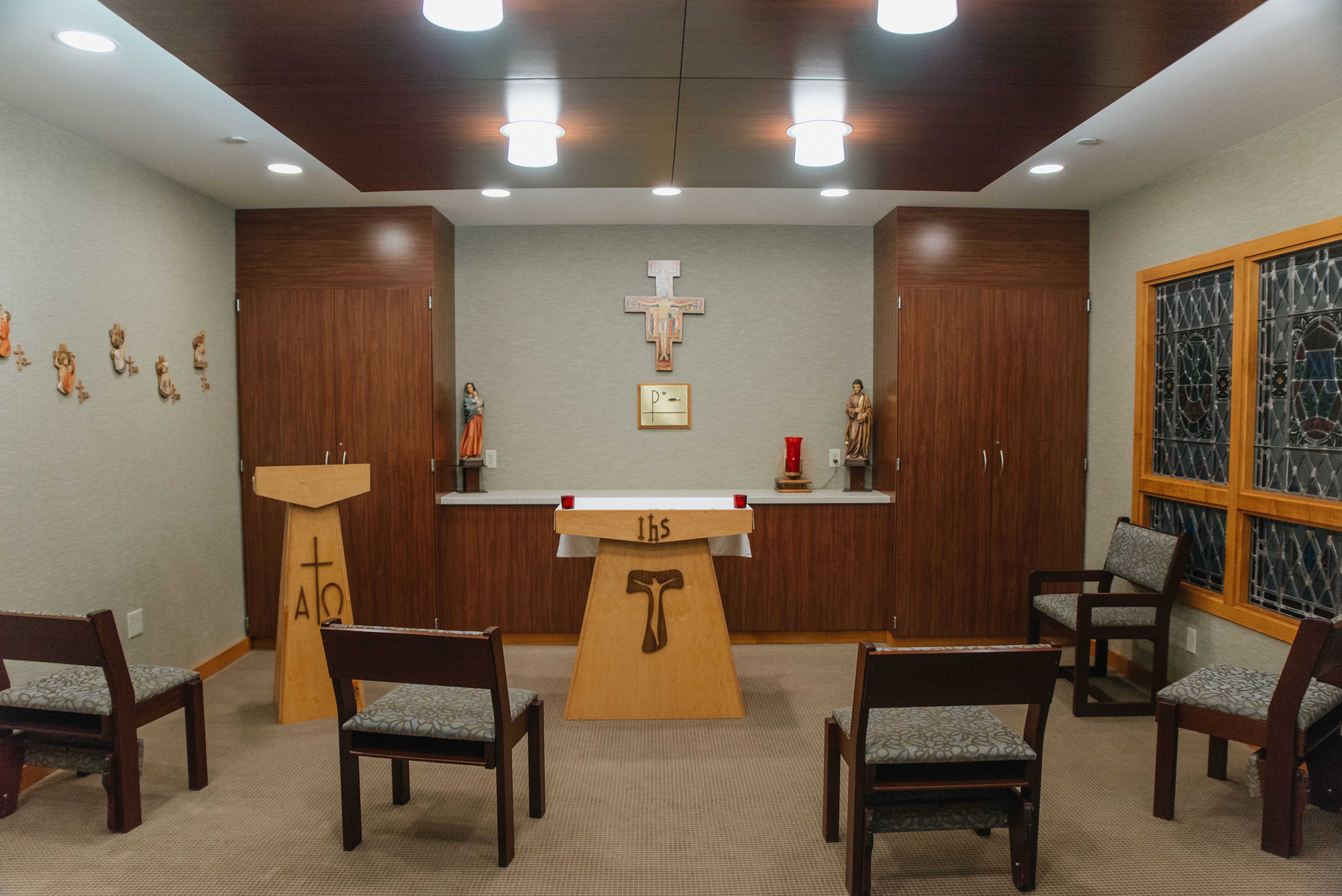 Spiritual care services are provided by a professional chaplain and trained volunteers.  Our goal is to provide spiritual, emotional, and physical care for each patient.
Services
The Spiritual Care Department provides spiritual support and referral resources for our patients, families, and staff. We can provide support through:
Patient and family support during illness and recuperation
Pastoral support for employees/staff
Notification of your pastor if requested
Spiritual support to all
Catholic Sacramental ministry
Prayer services in hospital chapel
End of life care and support
Grief counseling and support groups
Annual memorial services for family members who have experienced the death of a loved one while in the care of Franciscan Healthcare. A series of grief support sessions are offered prior to the annual memorial service.
The staff chaplain may occasionally be called upon by the family of a patient or resident who does not have a formal church affiliation to perform a funeral or memorial service for those who have passed while in our care.
Cemetery service and memorial service are offered annually for families who have miscarried at less than 20 weeks while the mother was in the care of Franciscan Healthcare.
Spiritual care support and presence to hospice patients and family members
Hours
The Chaplain will be available most weekdays. Emergency and night hour services are determined by specific situations. On weekends, Holy Communion is available daily to all Catholic patients through volunteer Extraordinary Ministers of Holy Communion.
For more information
Thomas Manhart, Chaplain
Spiritual Care
Franciscan Healthcare
430 North Monitor Street
West Point, NE 68788
Phone: 402.372.6708