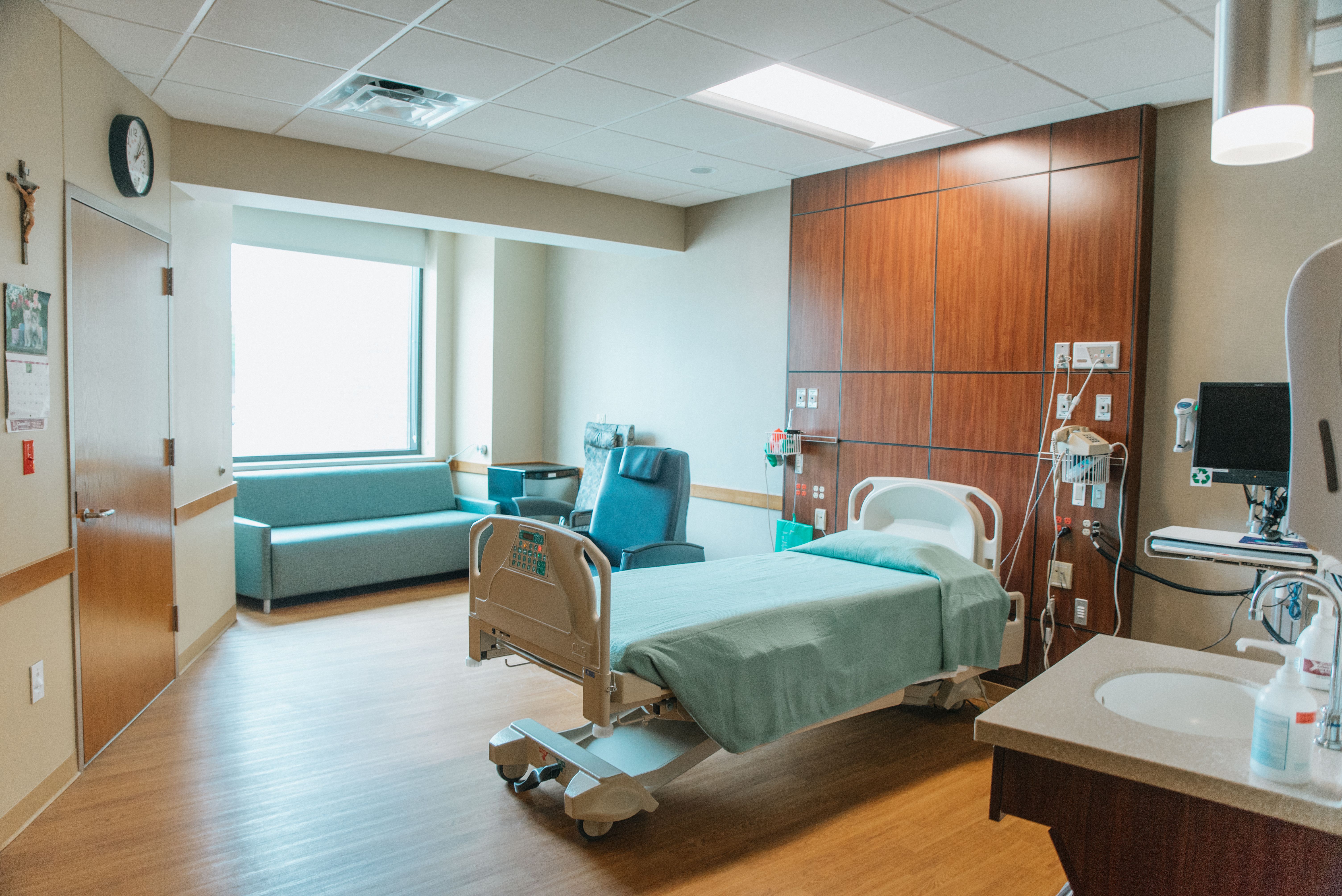 Our Patient Care staff takes care of patients requiring medical, surgical, pediatric, ventilator, outpatient, and swingbed or skilled care services.
Franciscan Healthcare work as a team to provide care in your recovery. Team members include:
Family Practice Physician: Provides medical orders and direction for the team, collaborates care with your usual physician/specialist if not on staff.
Rehab Specialists: Multiple disciplines work together as a team to help you regain strength, balance and other functions that promote independence and improve quality of life.
Nurses: Provide safe, knowledgeable and professional medical and personal care in a pleasing environment.
Pharmacists: Provide review of medications for interactions and monitor blood tests for safe levels of drug therapy.
Registered Dietitian: Assesses and provides foods to meet your personal likes, addresses caloric and nutritional needs in your recovery.
Chaplain: Provides spiritual and emotional support in times of transition or change.
Mental Health Provider: Assesses for signs of stress or depression, provides treatment options if indicated.
Social Worker: Provides psychological/emotional support and resources for financial concerns.
Care Coordinator: Arranges for skilled admissions, assists with discharge planning.
Social Services Designee: Provides activities of interest for your free time.
When would I need rehabilitation and skilled nursing?

If you or a family member are planning a major surgery or experience an unexpected hospitalization and feel additional care may be needed after acute care, please give us a call so we can anticipate your admission referral. You will need to meet skilled admission criteria.

What are Rehabilitation Services?

The rehabilitation services include physical therapy, occupational therapy, speech therapy, and respiratory therapy. These therapies are designed to restore functional abilities and improve quality of life to those with physical impairments or disabilities. Patients who have had joint surgery, amputations, suffered farm injuries, motor vehicle accidents, cardiac procedures, lung surgery, stokes and patients who have a complex wound or other debilitating conditions can benefit from rehabilitation services prior to going home or to the next level of care.

What is Skilled Nursing?

Skilled nursing is non-acute care and can include treatments such as long-term IV antibiotic infusions, IV nutrition, tube feedings, and IV administration of medications to manage pain and related symptoms as well as sterile or complex dressing changes. Skilled nursing care complements rehabilitation services and can beneficial after a major surgery or illness to restore abilities.
For questions about services or to arrange an admission contact
Diane Persson, RN
Skilled Care Coordinator at
Franciscan Healthcare
Monday-Friday between 7:30 a.m. to 3:30 p.m.
at 402.372.2404
For more information about Rehabilitation services contact
Katherine Schrad
Rehabilitation Office Coordinator
Monday-Friday between 7:30 a.m. to 5:00 p.m.
at 402.372.2372