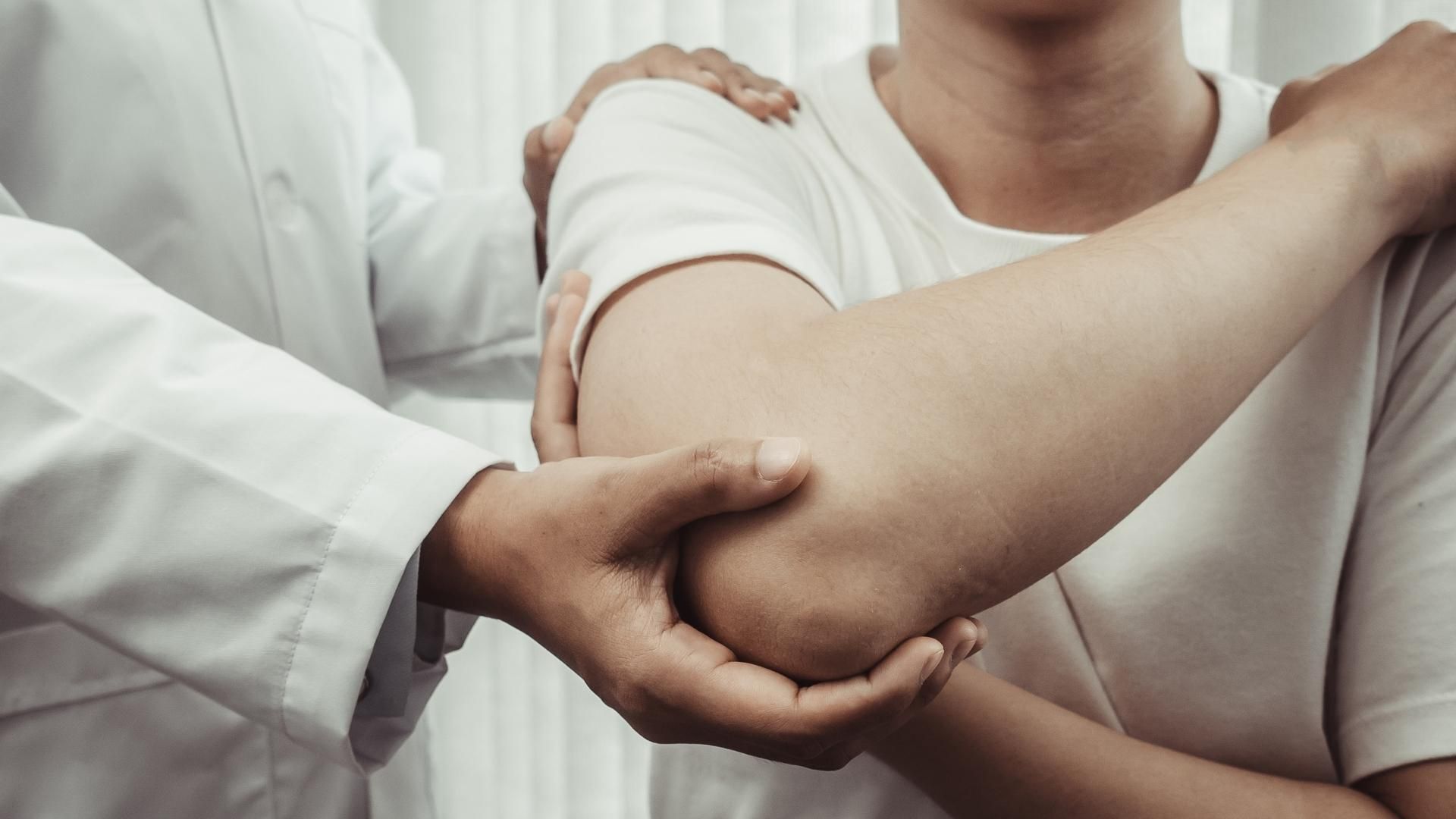 The healthcare industry is complex, to say the least. Medical professionals employ a wide range of treatments that may address any number of diagnoses. What's more, many specializations overlap with each other, which can create confusion when it comes to terminology. This is especially true when considering occupational therapy vs. physical therapy. After all, the two fields sound similar, and each supports the rehabilitation of patients' bodies. Let's clear up the confusion by looking at the difference between occupational therapy and physical therapy. 
What Is Occupational Therapy? 
When you hear the word "occupation," you probably think of work. This is helpful to keep in mind when discussing occupational therapy vs. physical therapy. Occupational therapy is specifically designed to help people independently complete the tasks of day-to-day life. This may include activities of daily living, self-care tasks, and work or school related pursuits. 
Occupational therapy can be used by individuals across their life span. The aging population can utilize occupational therapy to overcome challenges that arise following physical and cognitive changes. It may also be recommended for someone who's recovering from an injury or illness and needs to regain the skills needed for their day-to-day activities.  
As a patient, you may be introduced to adaptive equipment that supports your ability to dress or bathe. It may also make your home environment safer to navigate. Occupational therapy can help adults successfully return to their work environment or a young child with a disability gain the physical strength to actively take part in school. 
Occupational therapists may specialize in fields like pediatrics, geriatrics, or disability care. In general, they support and guide patients who are learning or improving the diverse abilities needed in their personal and professional lives. 
What Is Physical Therapy?  
If you've ever suffered a major injury or been diagnosed with a condition that affected your body's ability to move, then you might be familiar with physical therapy. This form of medical treatment focuses on restoring the basic movements of the body. Whether you've undergone joint replacement surgery, suffered a stroke or brain injury, or have pain that limits your ability to compete, physical therapy can help you regain function through a variety of techniques. 
Physical therapists will complete a thorough assessment before establishing a treatment program targeting your deficit areas. The physical therapist will monitor your performance and advance your treatment program over a series of sessions while working towards your physical and functional goals. During treatment sessions, patients may take part in stretching, strengthening, balance, or endurance exercises aimed at improving their flexibility, managing their pain, reducing their fall risk, or easing their ability to navigate their home or community. 
Exercises may include the use of equipment such as dumbbells, weight machines, or resistance bands for an added challenge. Physical therapists also educate their patients on how to best manage their condition between sessions by providing supportive at-home exercise programs tailored to their unique needs. 
Physical therapists often specialize in areas such as athletic, pediatric, neurological, women's health, men's health, and orthopedic care. In general, they support and safely guide patients back to work, school, competition, recreation, and daily activity.  
The Difference between Occupational Therapy and Physical Therapy
Occupational therapists focus on improving one's ability to perform daily living activities such as dressing, bathing, or toileting. They consider patients' overall environments and work settings to address impairments through exercise and the use of adaptive equipment.  
Physical therapists focus on injury prevention, wellness, recovery from injury or illness, and improving one's ability to move their body without pain. They aim to restore physical function and movement through exercise, easing patients' ability to access their environment or work setting.  
Both fields are very hands-on in their treatment and tailored to patients' precise needs. This helps paint a picture of the differences between these two professions. But just as much as these two fields are distinct, they also overlap in many areas, and therapists often work together to provide holistic care.  
While an occupational therapist might work with a child on their core strength so they can independently sit and eat with an adapted eating utensil, the physical therapist may work on the child's core strength to help them sit upright, also with the goal of allowing the child to feed themself independently.  
In many cases, such as when a child has developmental delays or an adult suffers a stroke, the patient will have both an occupational and physical therapist on their healthcare team providing skilled care. The two disciplines might be incorporating different activities into treatment, but both are working together to improve the patient's quality of life. 
Occupational and Physical Therapy at Franciscan Healthcare
At Franciscan Healthcare, our rehabilitation department has an excellent team of board-certified occupational therapists and physical therapists supported by assistants. As a team, we work together to ensure quality, one-on-one care in a variety of settings. 
We provide care for hospitalized individuals, as well as community members seeking aid in their recovery. Our team works with children in schools, in their homes, and in our friendly pediatric therapy area. We have two large gyms with access to a wide range of equipment to work with our children, athletes, adults, and geriatric patient populations.  
Our team is here to serve as a steppingstone in your rehabilitation journey. If you or a loved one would benefit from occupational or physical therapy, then we invite you to contact our rehabilitation department at 402-372-2372. Our team is eager to help you reclaim your independence and reach your highest functional potential.