Parkinson's Exercise and Support Group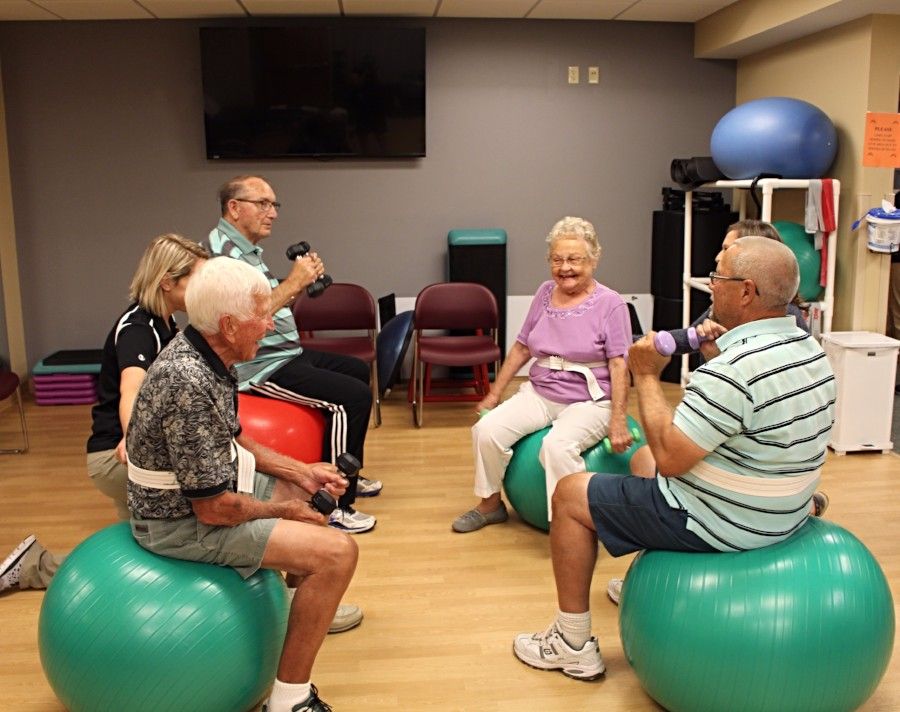 Parkinson's Exercise Group
At Franciscan Healthcare Rehabilitation, we are proud to offer the Parkinson's Exercise Group on Tuesdays & Thursdays from 11 a.m. to 12:30 p.m. Our program is located in the Rehabilitation Cardio/Fitness Room and is led by skilled Physical, Occupational, and Speech Therapists. Our therapists are trained and certified in LSVT BIG and LSVT LOUD to design individual treatment plans, as well as group exercise sessions.  
Why should you participate in the Parkinson's Exercise Group?
Exercise has been proven to help alleviate symptoms of Parkinson's disease. Research suggests exercise can help individuals with Parkinson's disease improve mobility and accomplish daily tasks with greater ease. Participating in the exercises incorporated into this program are targeted to keep you active, keep you moving, and help you feel good!
What to Expect?
Participants will participate in a variety of exercises seated, standing, and lying down. Participants will be provided with rest breaks, as needed, and all exercises can be accommodated to the participant's tolerance. Participants will also be challenged to count exercise repetitions out loud to improve voice quality and volume.
Benefits of Exercise Specific for Parkinson's Patients:
•    Enhanced Quality of Life
•    Improved Mobility and Independence with Day-to-Day Tasks
•    Increased Flexibility of Muscles
•    Improved Motion of Joints
•    Reduces Stiffness of Muscles and Joints
•    Improved Posture
•    Faster Movements
•    Improved Blood Circulation
•    Better Digestion
•    Increased Breathing Efficiency
•    Improved Balance
•    Decreased Risk for Falls
Parkinson's Caregiver Support Group
Caregivers of participants involved in the Parkinson's Exercise Group are invited to meet Tuesdays & Thursdays between 11 a.m. and 12:30 p.m. in the commons area outside the cafeteria (located on 2nd floor). On occasion, professionals with information pertinent to Parkinson's disease will meet with the group. 
 
Additional Information
•    Cost: There is no charge for participating in this program.
•    Attire: Please wear comfortable clothing and clean, supportive shoes.
•    Prior to participating in this program, please inform rehabilitation staff if you require increased assistance or if you have other medical concerns (i.e. high blood pressure, dizziness, etc.).  
•    For more information, contact the Rehabilitation Department at 402-372-2372.